Nouveau Vous Square Scarf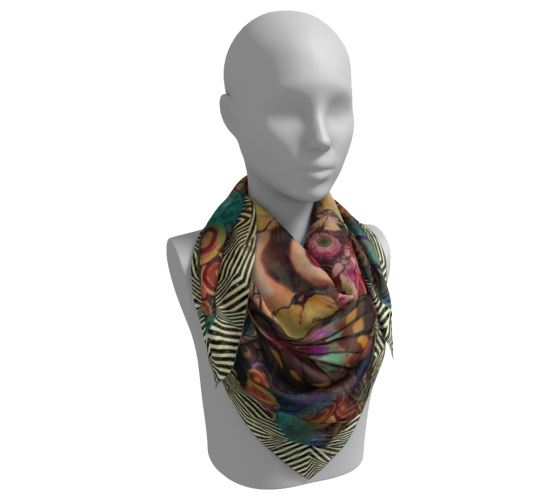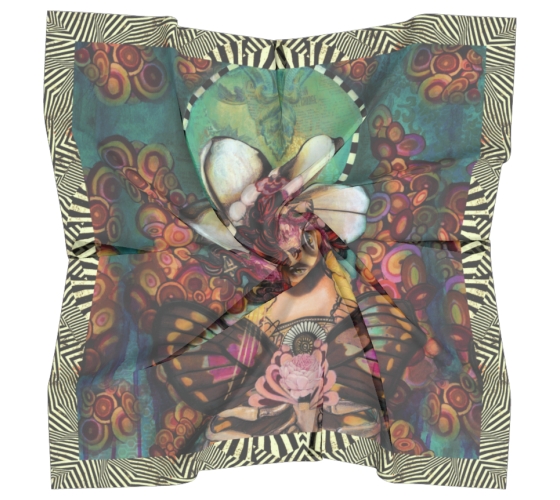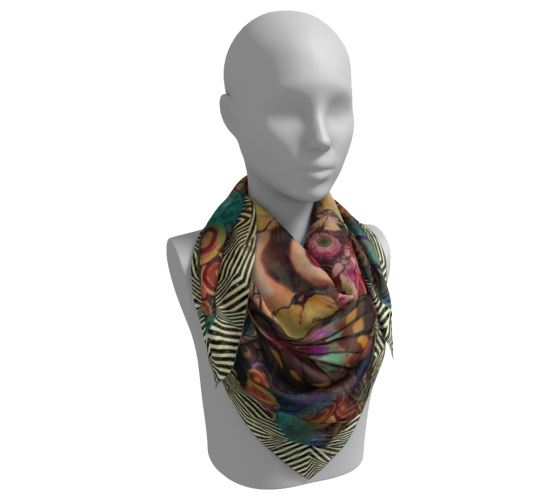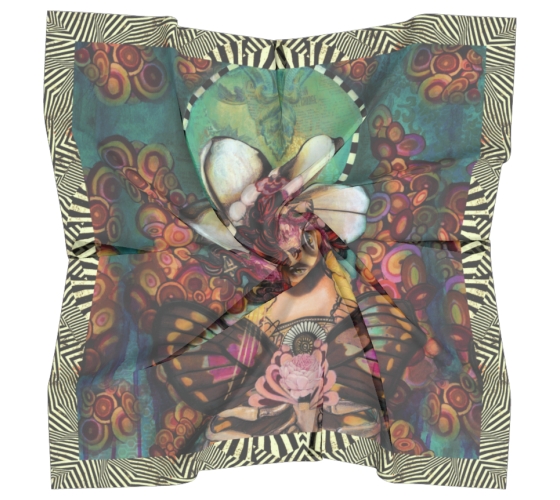 Nouveau Vous Square Scarf
Unique one-of-a-kind, this scarf features a wearable version of one of my large collages called "Death of Innocence". The piece has strong Art Nouveau influences and vibrant colours that will add instant glamour to any outfit. You can choose between 36"X36" or 50"X50" so this scarf is versatile enough to be worn in any number of traditional ways, or simply draped over your shoulders like a shrug or wrap.
Available in either Sheer and lightweight chiffon or Satin Charmeuse that has a silky and more opaque look.
Ethically handmade in Canada each item is made only after your order is placed: please allow 3-4 weeks for delivery.
Features:
Lightweight woven chiffon fabric in 100% polyester

Vibrant print will never fade with wear or washing

Poly Chiffon print will be seen well from both sides

Satin Charmeuse mimics the luxurious and satiny finish of a silk scarf

Printed and Sewn by hand in Canada

Dry clean or handwash in cold water in mild detergent and hang to dry

Dramatic elegant look